Shared Memory Graphics filed a lawsuit last Thursday accusing Apple, Nintendo and Sony of copyright infringement, according to court documents obtained by The Loop.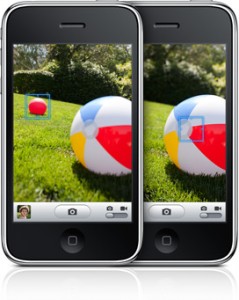 Filed in the District Court, Western District of Arkansas, Fayetteville Division, the lawsuit claims that all three companies violate the '664 patent. The patent, held by Shared Memory Graphics since 1998, describes a "Shared Memory Graphics Accelerator Systems."
The patent describes the accelerator system as enhancing "performance by integrating a portion of the frame buffer storage space and the graphics accelerator on the same chip while at the ame time maintaining the flexibility to expand the frame buffer size as needed by additionally incorporating an off-chip frame buffer memory element."
The lawsuit claims that Apple's iPhone and iPod touch infringe on this method of graphic acceleration by incorporating on-chip and off-chip frame buffer memory elements.
The company is claiming the popular Nintendo Wii and GameCube used its technology and that Sony's PS2 and PSP infringe on the patents.
Shared Memory Graphics is asking the court for an injunction against all infringing products and monetary damages.